New Opening | Novacolor showroom Riyadh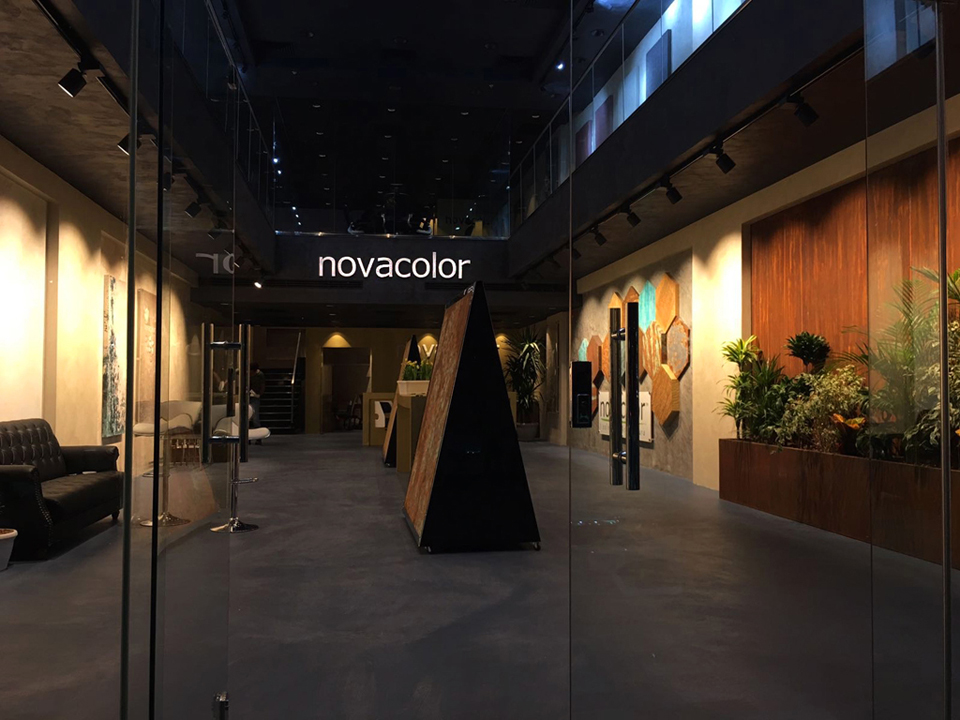 A new Novacolor showroom opens in Riyadh, signed by architect Cristiano Bonesso.
The Novacolor mood arrives in Saudi Arabia and colors a new flagship store. The new showroom is developed on two floors, with two side balconies that let be provided a room at full height ennobled by the precious Novacolor finishes. The atmosphere that you breathe is the one that identifies Novacolor in the world, an emotional space characterized by decorative products made in Italy, ranging from deep blue shades of the floor to the gold of the back wall.
Very impressive is the wall made with the Oxidation products that includes lush vegetation, simulating a real green wall.